Trapped Escape Rooms – Play at Home Games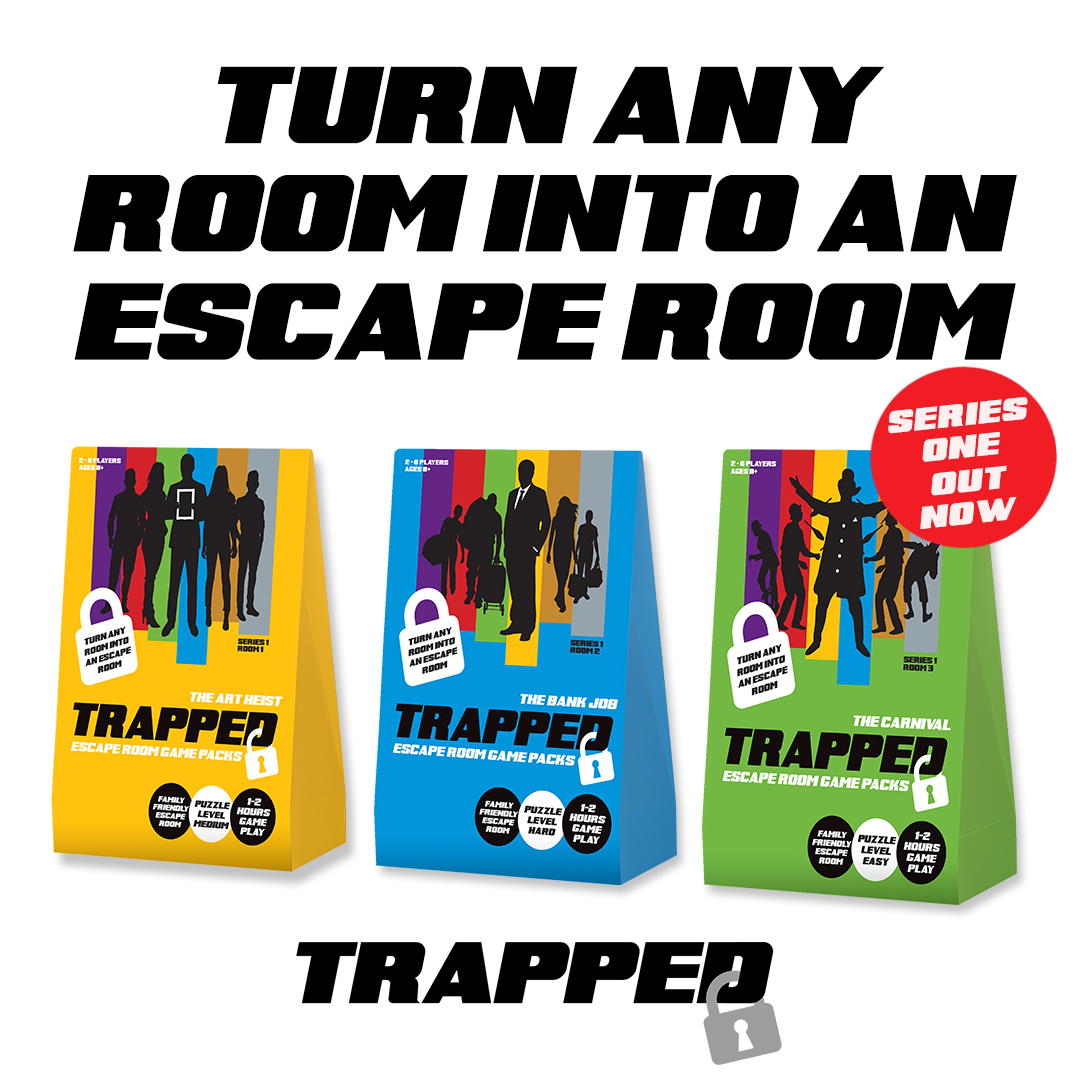 Fancy some Escape Room fun at home??  We have just the thing!  Check out these amazing play at home Escape Room games brought to you by Trapped Escape Room Games.
With 3 different themes to choose from, each game allows you to turn your home or work place (or anywhere else you fancy!) into your own escape room!  Play with family, friends, work colleagues, even on your own, these are great fun and are an amazing way to scratch that Escape Room itch without having to leave your own home!
Games are priced at £12.50 each (RRP. £12.99), and these can either be collected from us or posted/delivered.  So what are you waiting for?!  Do you fancy some fun at The Carnival, taking on the ultimate Bank Job or trying your hand in the Art Heist of the Century?  Follow the link below to complete your purchase and let the fun begin...