Our Rooms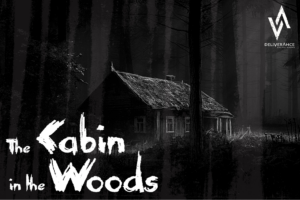 You were supposed to be living the 'American Dream', ticking off an adventure of a lifetime from your bucket list by trekking across America.  Yet here you find yourself, in the middle of a gloomy and chilling forest, lost, cold, scared.
The party the night before seemed like a good idea at the time, however awaking the next morning in a hungover state, you soon realise that you are massively behind schedule if you are to hike to your next destination before the end of the day.  Having looked at your map, you anticipate being able to make up the lost hours by taking a short-cut through a large wooded area.
Once deep inside the woodland you soon realise that you've lost your GPS and Phone signal due to the dense canopy of leaves above, and so your only source of navigation becomes your map and gut instinct.  You decide to keep going in the hope that it will bring you out the other side.
However, hours soon pass and yet all you can see ahead appears to be a never ending path of trees, and to make matters worse darkness begins to creep in as the sun sets.  Panicking that you are now lost in the woods, you can make out what looks to be an abandoned cabin in the distance, and a decision is made to head to the cabin to take refuge for the night in order to shelter from the darkness, before attempting to find your way out of the woods again in the morning.
But is the darkness the only thing you should be scared of?
Players: 2-6
Duration: 60 Minutes
Difficulty: Level 1 - 4.5/5, Level 2 - 5/5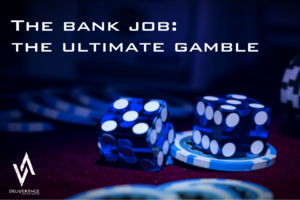 "I'm all in".  It is these three simple words which would change the life of Ralph Clark forever.
A loving family man who had also carved a successful career as a bank manager, Ralph seemingly had the perfect life to everyone around him.  However, having been introduced to the game of Texas Hold'Em by someone he had recently met at a banking convention, it soon became apparent that a passion for gambling had been born.  This passion somewhat turned into an addiction, as Ralph would find himself in high stake cash games in back street clubs, as he looked to continue feeding the adrenaline rush each winning hand would bring.  Ralph felt invincible when at the poker table.
That was until the harsh reality would prove otherwise in the most extreme of ways – after suffering a bad beat, Ralph had made it his mission that night to get revenge over the player in question.  However anger would cloud judgement, and instead of winning his money back Ralph found himself bleeding his family savings away, and then in a desperate plea to win it back, a rush of blood to the head led to him gambling away the family home.
Feeling uncontrollable anger and guilt, Ralph could only see one possible solution to rectify the mess he had caused.   Through these games, Ralph had become associated with Vinny Gallows - a successful businessman by trade, however this wasn't how Vinny had accumulated the majority of his wealth, as he also operated a notorious undercover gang on the side.
Given that he knew the bank's security system inside out, Ralph had gone to Vinny with a proposal - break into the bank after hours, steal the contents of the vault, and split any earnings between them, before Ralph and his family would abscond into the wilderness before creating a new identity for themselves, in the hope that they would never be seen again.
You have been selected by Vinny to undertaken the task in hand.  The main security override system has been remotely disabled however this can only be held for 60 minutes – with Vinny and Ralph assisting from an external location during the raid, you have the tools to succeed.
Players: 2-6
Duration: 60 Minutes
Difficulty: Level 1 - 3/5, Level 2 - 3.5/5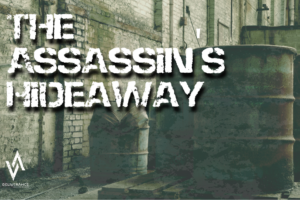 Over the past year, a sadistic and calculated Organised Crime Group have been terrorising the city, committing violent crimes and cold blooded murders.  Confident of stopping them, through 'Operation Deliverance' you and your unit have been on their tails, taking down key members of the OCG.  However it is believed the lead member of this group, the person responsible for dictating these criminal acts, is still at large.
It is believed this individual goes by the name of 'The Assassin'.  The OCG's crimes to date have left us with very little evidence as to who their leader could be…that was until their latest offence.  Seemingly wanting to get away in a hurry, a vital piece of evidence had been left near the scene, and using this evidence we believe that we have located The Assassin's Hideaway…an old abandoned oil warehouse in a disused industrial park on the edge of the city.
With your preparation complete, the time has come…Your team are set to raid this factory in the hope of tracking down The Assassin, making the arrest and ending the OCG's reign of terror.  You know you'll need to be vigilant – given his actions you've witnessed this far chances are he may have left some surprises to trap any unwanted visitors.  Do you and your team have what it takes to take him down?
   Players: 2-6
Duration: 60 Minutes
Difficulty: Level 1 - 4/5, Level 2 - 4.5/5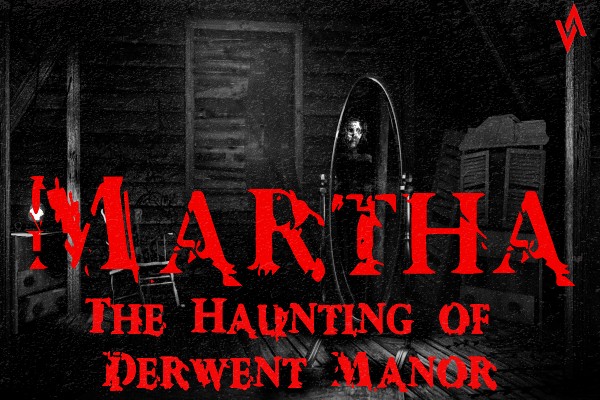 "Whenever you reach a barrier you must choose one of two ways: let it be the end or explore what the darkness brings."
Clarissa had recently become the luckily recipient of Derwent Manor, a period home situated in the middle of endless countryside.  The home had belonged to her Great Aunt Martha, a quirky character who had lived a rather secluded life up until her recent passing.
To Clarissa's surprise, it appears that in recent years the once beautiful property had become somewhat neglected, and work was started to restore the building to it's former glory.  However, it was during these works that it began…
Weird noises could be heard within the property, noises that couldn't be explained.  Upon becoming paranoid, Clarissa decided to try and trace these 'sounds', with these noises leading her to what appeared to be a solid wall.  Intrigued, a small opening was made in the wall, just to confirm in Clarissa's mind that there was nothing untoward on the other side.
However those niggling doubts were correct, as what was unearthed was found to be a hidden room in the attic – a hidden room containing nothing but a door that appeared to be welded shut.
It is this door which forms the first part of your investigation – the noises which could be heard are in fact coming from this room, these noises seemingly being of a 'paranormal' nature.  And so this is why Clarissa has called upon your expertise – as experienced paranormal investigators you have been challenged with gaining access through the door, and once inside examining the hidden contents in order to determine the causes of these 'disturbances'.  What lies beyond the door?
Players: 2-6
Duration: 60 Minutes
Difficulty: Level 1 - Normal, Level 2 - Difficult, Level 3 - Enthusiast
This room is based on an exhibit at The Haunted Museum in Mapperley, Nottingham.  Check them out at https://www.thehauntedmuseum.co.uk/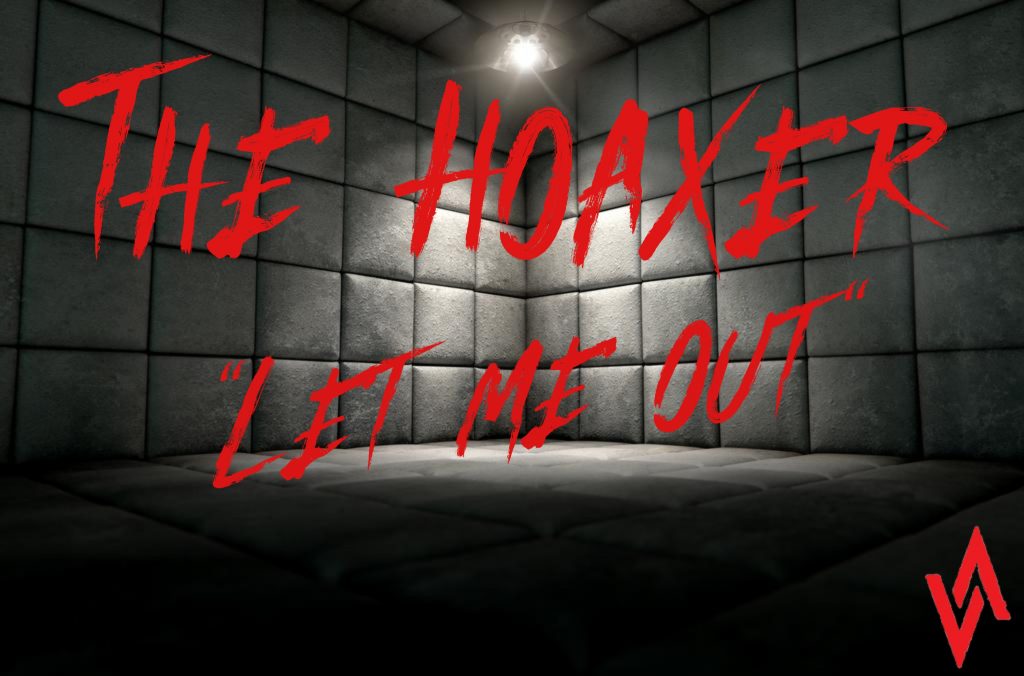 It's now been a week since Joe 'The Hoaxer' Kerr escaped Cell A at the Lincoln Insanctuary. Having escaped his cell in what appears to have been a pre-planned attack, a mass evacuation occurred, with fellow inmates taking out the guards and allowing The Hoaxer to escape the facility.
Since then, innocent victims have become his prey.  Every night since, a new mutated body has been found, each with The Hoaxer's 'stamp' engraved into their flesh.
You've taken him down once before, you can do it again.  Only now you need to be quick...a device has been found at our headquarters, and upon opening this it appears to be an explosive device – You only have 10 minutes to deactivate it before the station, and everything within a 5 mile radius, becomes rubble.  Succeed and then your mission will turn to capturing your old nemesis.
Best of luck, you can save us!
Players: 2-6
Duration: 10 Minutes
Difficulty: 2.5/5
The Hoaxer is a mobile game for corporate tasters and events.  If you'd like any information with regards to booking The Hoaxer please call us on 01522 524222 or email us at info@deliveranceescaperooms.com